Two amaHzing Scentsy things:
1.
Online Scentsy Party
, hosted by a dear friend!
AND
2. Did you know you can mix Scentsy scents?! "Recipes" below!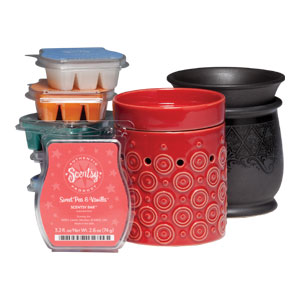 First up, through the beauty of the interwebs I met
Nicci
. Sure, she might
mock my love of Twilight
, but deep down we both find Will Ferrel movies hilarious, exchange tweets about HIMYM, and enjoy a good football game (even if the Packers and Vikings don't exactly mix & she finds that stupid Big Lebowski movie tolerable..). Oh, her
kid
baby
toddler is really cute, too!
We
can
both agree on this: Scentsy makes wonderful wick-less candle systems (& other fragrant products), which also are great gifts!
So, Nicci's hosting an
Online Scentsy Party
!
Beyond the basic wonderful Scent Bars, you can combine fragrances to create even better aromas!
I first discovered
Clove & Cinnamon
to be slightly strong for my liking, so I added
Cinnamon Vanilla
and BAM. Amahzing cinnamony-clovey-vanillayness.
In fact - if you find any of the scents overwhelming, just add a cube of
Vanilla Cream
to even it out!
Here are some other great combos for the upcoming holidays:
show Nicci some love
, buy some scents for those you love, or just show yourself some love. If you try the recipes above, let me know how you like it!
Do you have any Scentsy Recipes to share?